The Finantial Times published an article in early June 2020 mentioning that French people were feeling "alive again" after the reopening of cafés, following the Covid-19 pandemic. This is a good measure of the importance of the café culture in France today. The habit ingrained in the French urban culture since the eighteenth century has long grown to become a distinct feature of the country. In the 1980s, the British sitcom series "'Allo 'Allo!, created by Jeremy Lloyd and David Croft and starring Gorden Kaye, was centred around a café in a small French village.
Check out some of the most famous French cafés today.
Bistrot du Peintre, Paris
The early twentieth-century décor pleases the eye, but the food makes it really great. You could try the oeuf meurette (eggs poached in red wine) or the steak tartare.
Café de la Paix, Paris
Very close to the Paris Opera Garnier, the site was classified as a historic place by the French government in 1975. And rightfully so. Open since 1862, the café was frequently visited by famous writers like Émile Zola and was regularly mentioned in European literature (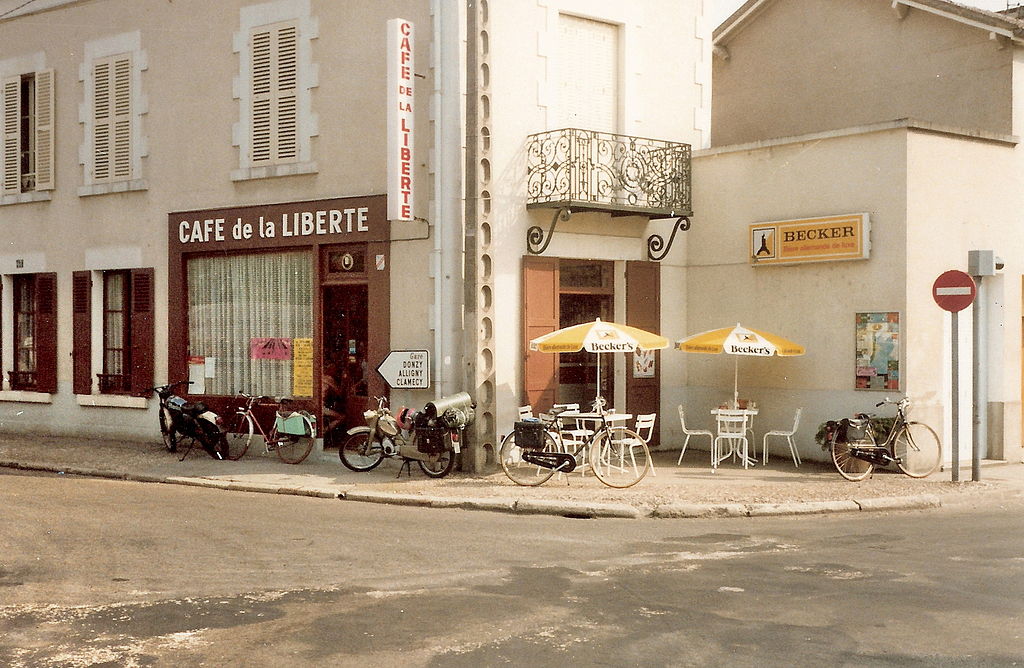 not only French). Entering it, you would be thinking yourself of visiting a museum rather than a simple coffeehouse. Space was renovated in 2002 but kept all its distinct characteristics.
Le Procope, Paris
Several sources indicate that this is the oldest café in Paris, opened in 1686 – only three years after the above-mentioned Vienna siege, and a proof that the Parisians were starting to appreciate the concept. Just like in the Café de la Paix, the interior decoration is alone worth the visit; remember that the classic paintings and the high ceilings were once seen by the likes of Benjamin Franklin, a frequent stay in the French capital.
Café 1802, Rennes
Paris showcases the best examples of classic and historical establishments, but one should not lose sight of interesting offerings elsewhere. In Brittany, there is a recent surge in high-quality and original cafés that might rewrite the French café tradition. Take the Café 1802, founded in 2017 in an old building, half granite half wood. Being coffee specialists, the owners educate their regular clients on how to distinguish a Peruvian Chanchamayo from a Salvadorian El Molino.